Based in: Oakland, California

Instagram: @abbeyweitzeil

Fun Fact: She rescued her dog Weylin from Hearts for Paw Rescue in Davis, CA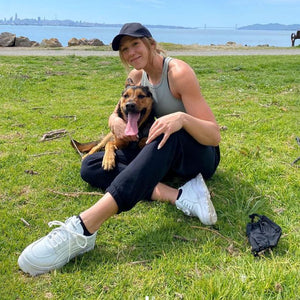 Face Reality Clinic Client Since: April 2021

Favorite Products: Ultra Gentle Cleanser, HydraCalm Mask, Hydrabalance, Mandelic Face and Body Wash, and Sulfur Spot Treatment.
"Since I was young, I've always suffered from backne and in more recent years, breakouts on my face as well. Hours and years in the chlorine pool was negatively affecting my skin and I started to get so self conscious every time I got out of the pool. Not just physically, but mentally, I was not feeling confident in my own skin."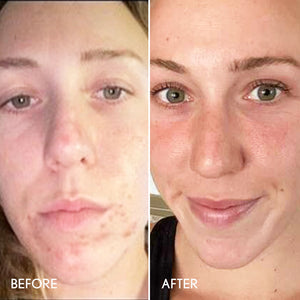 A 2016 Olympic Gold and Silver Medalist and American Record Holder, Abbey Weitzeil holds the title as the first woman in history to swim the 50 yard freestyle in under 21 seconds. A powerhouse in the pool, Abbey struggled with her confidence in her skin due to her acne.
After years of frustration not being able to find a skincare regimen that works, Weitzeil was first introduced to Face Reality Skincare through a friend. Face Reality Acne Expert Cat Loftus provided Abbey with a virtual consultation and personalized treatment plan in April of 2021. Within weeks, Abbey began to see results, and in May, started to come into the Face Reality Acne Clinic for in-person back and face treatments.


"I've always thought that the secret to clearing acne was to dry it out, but I've only recently learned that is a myth. Finding a regimen that both treats and hydrates skin has been such a game changer for me, and for the first time I feel like I'm getting my acne under control."
What her Acne Expert has to say: "Because Abbey's lifestyle as a professional athlete results in unique issues like extreme dehydration as well as breakouts from prolonged chlorine exposure, we took a holistic approach when creating a treatment plan that fit her diet and lifestyle choices," - Cat Loftus, licensed esthetician, and Acne Expert at Face Reality Acne Clinic.