Back Acne
dull sluggish appearance
acne:  inflamed or noninflamed or both
there are usually dark spots where acne was.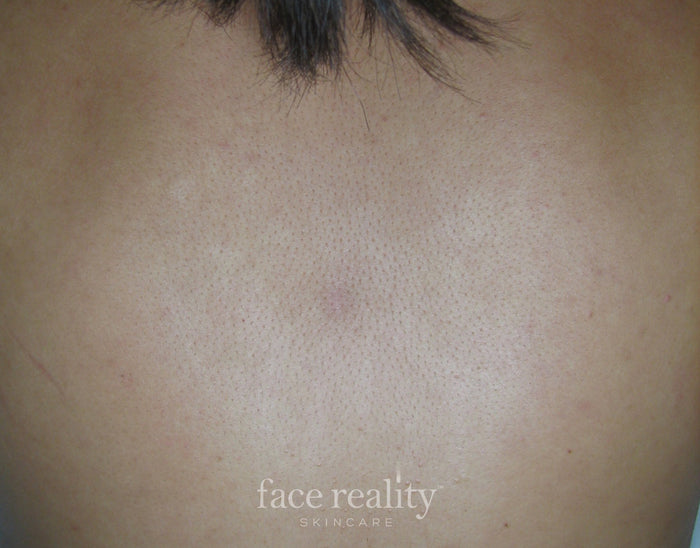 Before
After
Laura's notes:
T.F. had a combination of inflamed and noninflamed acne on her back. We got her clear in about 3 months using in-clinic peels every two weeks and a strong home care regimen.
Client testimonial:
I've had a moderate case of back acne since high school. It was always a bit embarrassing to wear a bathing suit or any clothing with my back exposed, and I didn't think anything could be done to help it. What initially attracted me to Face Reality was its name, but what kept me coming back was seeing my back get progressively clearer and smoother each time I had a treatment. Looking back (no pun intended!), I have no regrets about visiting the clinic and highly recommend it for anyone who wants to look and feel their best.